FAQ's
How does the cost of the App compare to what a Business Consultant would charge for a Business Plan?
A business plan prepared by a Business Consultant can range in price from as little as R7,500 to as much as R25,000 and is dependent on the complexity of the plan and how long the project takes to complete. It must be borne in mind that a consultant bases his/her fees irrespective of whether the business plan is successful or not.  One of the major reasons for a business plan's failure to obtain funding is due to Consultants not debriefing their clients adequately, and when the plan is presented to a bank manager, they are ill prepared, unconvincing and fail to impress, thus not obtaining the required funding.
The app does not require any complicated downloading of software that must first be learned before completing the business plan and thereby wasting valuble time, but rather a simple fill-in-the-blanks in spaces provided. By answering all the questions, ensures that each section of the business plan is comprehensively dealt with, ensuring that the information as required by Banks is provided.
The HelpWizard provides explanations for why the information is necessary, what ratios and benchmarks are considered acceptable, and explanations on how to improve issues that may fall short and guides the writer in the process of writing the plan. The whole process ensures that the writer becomes fully acquainted with their business and has dealt with issues which may be of concern to a bank before the plan is completed and submitted to the bank.
The Apps have been developed in such a way that information is never duplicated, once captured in the app, wherever it is again required, it will be inserted automatically, saving time ensuring that the business plan is completed in the shortest possible time.
The Business Plan writing App, costs R2,499 (launch price) a fraction of what a consultant would cost. The App has an educational component at its heart which teaches and prepares the writer to be more credible during the interview, because they themselves have done and evaluated all the necessary research. Their familiarity with all the relevant aspects within the business plan make them more knowledgeable of their own business and more credible when they present the business plan in an interview, thereby increasing the likelihood of a favourable outcome.
How do the Business Plan writing app & BizToolkit work?
The App is a downloadable business tool, consisting of a Business Plan template containing all the relevant headings and  information required by banks to enable them to make decisions. As part of the App, there is a handy HelpWizard as a feature, which explains what information is required in every heading, where the information can be found and how the research is to be undertaken, guiding the writer to write the plan. Based on the advice provided by the HelpWizard, the writer types in the relevant information into the space provided, once all information is captured, the system will do a check to ensure that all information required, has been captured in the spaces provided, before allowing the writer to continue to another section.
The BizToolkit component assists in the detailed compilation of the financial plan, and provides warnings to the writer when financial benchmark levels are exceeded, with advice on how to change the financial aspects to improve the likelihood  the plan's success.
The BizToolkit can also be used to test various business scenarios for financial viability and economic feasibility before embarking on preparing a full Business Plan. Different pricing, mark-up, and gross profit strategies can be tested, while also testing interest rate sensitivity and determining working capital requirements. Cash Flow Projections, loan amortization schedules, creditor and debtor age analysis also feature in the BizToolkit, making the resultant financial reports extremely comprehensive.
If one downloads a BizToolkit and then the Business Plan writing App, will I need to pay the full price for both?
No, if a BizToolit has been downloaded and paid for, and the writer determines from BizToolit that his/her business idea is financially viable and decides to then download the Business Plan writing App, they only pay for the difference between the price of the Business Plan writing App and the BizToolkit i.e. total cost for both is the price for the Business Plan writing App.
Does one need to have accounting or business experience to be able to use the Apps?
No, the apps have been developed in such a way, that all that is required is a basic understanding and comprehension of the English language, an ability to follow the on-screen prompts, and an understanding of what the HelpWizard is advising the writer.
If the writer still struggles understanding concepts or requires clarity on issues he/she can access expert opinion and assistance from qualified consultants who will further assist through either the "Contact Us" or "3rd Party Share" functionality within the App's.
What devices can be used to perform downloads and prepare plans?
While the use of desktop computers and laptops is easier and is recommended, simply because of the easy functionality of the keyboard which makes typing information a lot more efficient and the fact that source documents are easier to scan to these devices, the apps can be downloaded and prepared on mobile devices such as  smart phones and tablets. Each section or heading of the Business Plan appears as a separate screen and can be dealt with individually before moving onto the next screen.
The system also ensures the seamless navigation between the different screens with the "Jump to" feature which ensures the process is efficient saving time. The system also has a self check, which ensures that all sections have been completed, with warnings if accepted Benchmarks are exceeded.
Viewing Cash Flow Projections and Income Statements would be difficult to view on small screens, and would be one of the difficulties when using smart phones, this however can be overcome by "Sharing" the plan with someone who has access to a desktop/laptop/tablet and viewing these Pdf documents on these devices, but all the capturing of data and input of information can quite easily be done on smart phones.
Can someone use the App's to prepare business plans for others?
Yes, aspiring consultants can use the App's as a basis for their own consulting business, downloading and completing the App for friends, family and clients while charging them R7,500 – R10,000 for completed plans. It is highly recommended that should a consultant decide to follow this route they should request a 50% deposit from their client before commencing, and this payment would pay for the App's download, with the balance payable by their client upon completion of the business plan. The prospective consultant also still has access to assistance from a qualified expert from Cerebrate to assist them through the "Contact Us" functionality where necessary, or through the 3rd party "Share" component of the App.
Can anyone use the App's?
Yes, the App's have been designed to cater for persons who have little to no experience of the business or financial aspects of business. The HelpWizard explains what is required under every heading, prompting a response from the writer. At any stage during the writing of a Business Plan, the writer can contact Cerebrate where experienced specialists can further assist the writer.
Can the Business Plan App and BizToolkit App be used for every country?
While these Apps were prepared specifically for the South African market and its unique macro & micro economic and business environment, the apps can be used for other countries as well. Some of the HelpWizard resources however, would not work, as they refer to specific information sources available for South African business.
Any international purchaser of any of Cerebrate's Apps, can either "Share" their business plan or BizToolkit with an expert at Cerebrate, and will receive FREE expert advice to assist them in compiling their Business or Financial Plan. Simply add info@cerebratebusiness.com for "View and Edit" functionality, and the Cerebrate consultant will assist you remotely.
Is the Payment Portal SAFE to use?
Yes, Cerebrate Business Solutions is a merchant for PayU, which offers the shopper a safe transaction environment, with the following benefits:
Immediate, safe and secure payment processing
All credit card and alternative payment transactions are handled between our payment gateway and the banks – never between the customer and the merchant.
As a PCI DSS Level 1 certified payment service provider, we ensure that all cardholder data is processed, transmitted and stored securely for every online transaction
Authorisations of payments for an order are automatically sent to you with each order notification you receive from PayU.
The environment in which the transaction processing takes place is well protected against hacker attacks.
Our double firewall security system, extensive use of SSL encryption for all transactions, and our offline encrypted storage facility provide both merchants and customers with peace-of-mind and minimal risk.
PayU has a real-time link to all our partnering banks (ABSA, Standard Bank, Nedbank and FNB), to enable your transactions to be processed immediately.


Fraud Detection and Prevention with ReD

PayU has partnered with ReD (www.redworldwide.com), a global fraud detection and prevention leader to facilitate fraud processing for PayU.

ReD is an industry leading global company with offices in 10 countries across 6 continents
The company protected 17 billion transactions in 2011
Data is gathered from 190 countries
The company is independent and not owned by a card association
ReD is already providing fraud prevention services to many large corporates on the African continent

Key Features

Proprietary screening database of over 100 million records
Advanced artificially intelligent neural networks
Live feeds of hot card lists
Click and block functionality for Case Managers
Pattern detection algorithms
Real-time location analysis
Device finger printing
Case Management with filtering and queuing implementation
Highly configurable rule capability – 17,000 rules for one client

A ReD fraud check can be completed as part of your payment being processed through PayU or a fraud check can be done on its own should you use another platform to process your payment.

3D Secure

PayU offers both merchants and online shoppers the additional security of 3D Secure.

3D Secure is a technical standard created by Visa and MasterCard to further secure online transactions. MasterCard brand their system as "MasterCard SecureCode" and Visa call theirs "Verified by Visa"
What are some of the unique features and benefits of the App's?
the App's have been designed not to request or duplicate information, once information is captured into the data sheet, wherever this information is required again in the plan it will be dynamically inserted where applicable, making for a faster and more efficient process;
the easy to use HelpWizard has been designed as a learning tool, to educate the writer, teaching them how to research, how to critically analyse and evaluate the research and how to quantify the information into a logical, coherent professional business plan. The writer also becomes familiar with all the critical functional areas of his/her business, making them more credible when interviewed by bank managers.
the BizToolkit, which is provided as a stand-alone App as well as being incorporated into the Business Plan writing App, is the financial planning component of the App. The App prompts the input of data which is then dynamically processed into Cash Flow Projections; Projected Income Statements; Projected Balance Sheets and business and financial ratios with explanations and warnings when benchmarks are exceeded. The BizToolkit also provides for loans and repayment schedules as well as debtor and creditor age analysis.
Business Plans can be shared with 3rd party collaborators, who can help writers to improve or perfect their business plans.
Are the BizToolkit & Business Plan writing apps only for Business start-ups or for loan requests?
No,  everyone starting a new business, whether investing their own capital or requesting finance from a bank, needs to plan thoroughly before risking their future and their hard earned money on a business whose failure could have been prevented by planning thoroughly beforehand. As the saying goes "failure to plan is planning for failure", and so even when investing one's own money in a business venture, a business plan becomes a critical component to the success of that business.
When an entrepreneur approaches a bank requesting a loan, the entrepreneur, to a large extent, benefits from the bank manager's experience and expertise to reduce their risk. An entrepreneur investing his own money, however does not have the luxury or benefit of the bank manager's expertise, with their own judgement often clouded and heavily biased as they justify their choice, that they overlook or fail to make provision for their venture's shortfalls. To a large extent, these entrepreneurs need a business plan far more than the finance applicant, because comprehensive planning, forces them to confront the possible weaknesses and shortfalls of their business models, encouraging them to recognise and devise plans to overcome the weaknesses and thereby reduce their risk of losing their investment.
What Guarantees are there?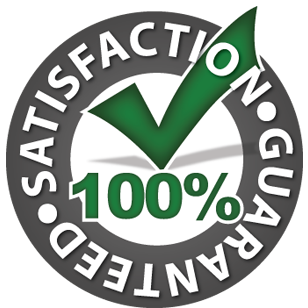 Cerebrate cannot guarantee that a business will be funded due to the completion of the Business Plan App, however, all critical issues that need to be featured in a business plan are comprehensively dealt with in the App and will definitely improve the chances of a favourable outcome. Cerebrate Business Solutions though have endeavoured to provide as comprehensive an App as possible incorporating over 25 years banking experience as well as 17 years professional consulting experience to design a tool which has the best chance of achieving the desired outcomes. Our Guarantee is thus that you will satisfied with the app, will learn more about your business as you embark on your entrepreneurial journey, and put your business in a better place than it was before using the apps.